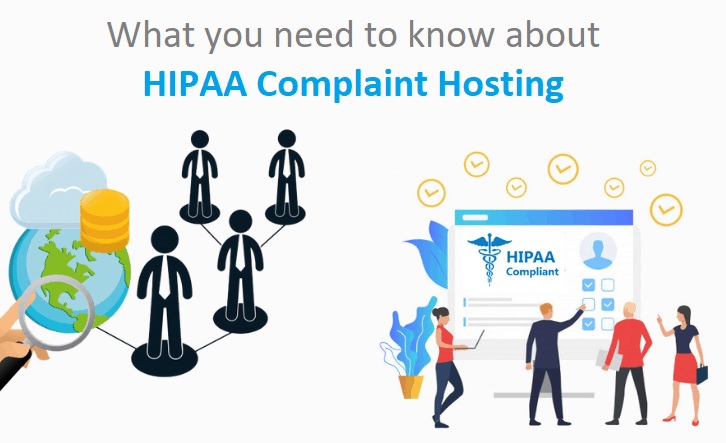 HIPAA Compliant Hosting
Everyone has the right to medical privacy. People's healthcare information should be safe from anyone who would exploit it for profit or other motives. If you rely on a web host that's HIPAA compliant, you can be certain that your patients are enjoying the security they deserve.

Web Hosting and HIPAA Compliance
When it comes to managing online activities, your healthcare facility would surely benefit from a hosted web platform. Hosted web services provide the fastest speeds and the greatest dependability.
Unfortunately, an ordinary web hosting system is not secure enough to observe government regulations. Today's hackers are just too sophisticated, and medical info is very appealing to identity thieves and other criminals.
In 1996, Congress passed a first-of-its-kind collection of rules called the Health Insurance Portability and Accountability Act (HIPAA). These regulations spell out the ways in which healthcare organizations are permitted to collect, share and protect patient information.
A key subsection of HIPAA is called Electronic Protected Health Information (ePHI), and it deals with data storage and privacy. To ensure that your organization adheres to these guidelines, you should utilize a HIPAA-compliant web host. That way, all of the databases and apps you create will automatically follow HIPAA rules.
On the other hand, if your business or nonprofit experienced a breach of protected health information, it could seriously harm your reputation. You might see an exodus of patients, and attracting new people could be difficult. Also, the federal government might punish your organization with substantial fines.

Advantages of HIPAA-Compliant Hosting
With an HIPAA-compliant web host, customer support is always available. Thus, in the event of a technical snag, you should experience as little downtime as possible. In addition, such a platform will give you all the bandwidth you need as well as productive features like customized email and website design tools.
An HIPAA-compliant host is especially convenient. Its web pages almost always load quickly. The best of these servers are scalable, too, which means you'll have enough storage room even if your business were to experience a period of sudden growth. Hosted web platforms also make it easy to backup all of your data and delete the information you no longer need.
There are three categories of HIPAA compliance. One is referred to as "technical compliance," and it involves encrypting and authenticating all of your data. It also requires auditing functions that will let you find the root causes of any problems that arise.
Your HIPAA-compliant web hosting company might lend you a hand with the other two categories as well. Administrative compliance requires that you fully train all of your workers in how to protect data. You must also deny outsiders access to your sensitive records and continually evaluate potential risks.
Then there's the physical aspect of data protection, which demands that you keep non-employees away from devices that store data. Likewise, you need to keep careful track of those machines so you'll know if any piece of hardware goes missing. Security cameras and alarm systems can help you maintain strong levels of physical defense.
With all of those safeguards, digital and otherwise, in place, you and your staff members won't have to waste time figuring out how to secure your information. Instead, you can focus on what you do best: giving every person who visits your facility first-class medical care.