Ultimate Information Security Solutions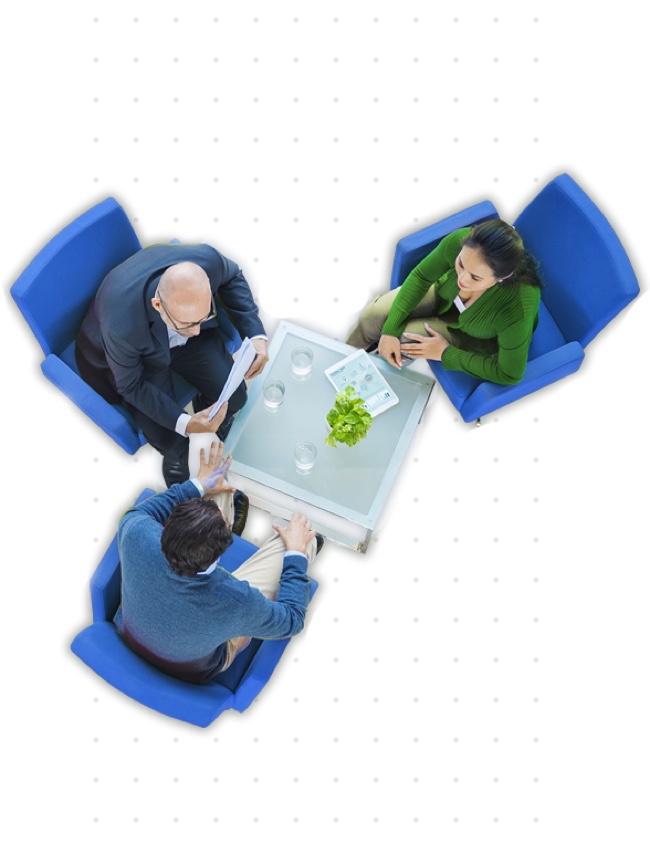 Five Stars Security Solution has a team of cyber security experts specialized in providing the best Information Security & Privacy compliance solution in the market. Our team conducts a thorough fit-gap analysis to determine the most effective and stress free way to secure your business.
ISO-27001 Compliance Service
Our ISO/IEC 27001 Information Security Management System (ISMS) Certification Compliance Service can give you an in-depth review of your organization's current security posture, to identify any potential security risks and provide recommendations for remediation. Out team will assistance in documenting, establish and monitor technical, administrative and physical security policies, procedures and controls to meet ISMS compliance including staff trainings, internal audits for continuous improvements, and incident response support.
We offer GDPR Compliance Service to ensure your business compliance with GDPR regulations including thorough analysis of data processing activities and recommendations to cover all areas. Our service can help you implement technical and administrative controls, data encryption, data retention policies, data subject access requests, monitoring, and support to ensure an up-to-date effective GDPR compliance. Partnering with us for a peace of mind knowing that your customers' personal data is protected and your organization is fully compliant with GDPR regulations.
Our HIPAA Compliance Service for healthcare businesses offer a comprehensive solution to ensure full compliance with all aspects of Health Insurance Portability and Accountability Act (HIPAA) federal law by securing the Protected Health Information (PHI), sensitive health data and patient privacy. Our team will conduct a detailed risk analysis with recommendations to address the vulnerabilities. We'll work with you to implement administrative, physical, and technical safeguards to secure your data, such as encryption, access controls, staff training, monitoring and support to stay updated with the regulatory changes and best practices.
21 CFR Part-11 Compliance
We offer 21 Code of Federal Regulations (CFR) Part-11 compliance service to ensure your electronic health records and signatures are US Federal law compliant. From risk assessment and processes to identify any gaps or areas for improvement, our team helps you to implement the necessary controls and procedures, user authentication, data encryption, and audit trails, to ensure compliance beside ongoing monitoring and support to ensure your compliance remains up-to-date and effective. By partnering with us, you'll have peace of mind knowing that your electronic records and signatures are secure and regulatory compliant.
Network Security Assessment Services
Our Network Security Assessment service evaluate the security of your network infrastructure including Vulnerability scanning, Network mapping and enumeration, Firewall configuration review, Wireless network risk assessment, Network traffic analysis, Penetration testing and Log analysis using NMAP, NESUS, BURP, ZenMap, ZAP, WireShark tools.
Data Privacy and Protection Services
Our Data Privacy and Protection service ensures security and privacy of your sensitive data covering Data classification and handling, Privacy policy development & implementation, Data breach response management, Data encryption and tokenization, Privacy impact assessment, and Consent management as per NIST, ISO-27001, ISO-27701, HIPAA, GDPR, and PCIDSS standard guidelines.
Our Cloud Security Service ensures protection and hardening of your Cloud Infrastructure and applications covering Cloud Risk Assessment, Identity and Access Management (IAM), Data Encryption in transit and at rest, Cloud configuration review using CIS, CIS-Cat, AWS CLI, Lazy, and S3 Scanner tools.
Vulnerability Assessment and Penetration Testing
We offer top quality Vulnerability Assessment and Penetration Testing to identify, assess and secure the vulnerabilities in your information systems and applications inclduing Vulnerability scanning & Penetration Testing, Configuration review, Network assessment, Social engineering testing using tools like NMAP, NESUS, BURP, ZenMap, ZAP, WireShark, Accunetix, Nikto, Metasploit, Sqlmap, Hydra, Durbuster, SubLister,Nuclei, and John The Ripper.
Mobile Application Security Services
Our Mobile Application Security Service ensures the security of your mobile applications and data including Mobile Application penetration testing, API Security assessment, Reverse engineering, Code Review, Secure Coding Policy and guidelines using Genemotion, BurpSuit, ZAP and other tools.
Ransomware Recovery Service
Our Ransomware Recovery Service can help you get your data back fast and securely to get your business back up and running after ransomware or malware attack. We have a team of experienced engineers who are experts in ransomware decryption using recovery tools and techniques like File carving, Disk imaging, Data recovery software, and Cloud-based decryption tools.
Computer/Digital Forensics Analysis
Our Computer/Digital Forensics Service can help you collect and analyze digital evidence from a wide variety of devices, including computers, laptops, smartphones, tablets, and even network traffic. We use a variety of tools and techniques to ensure that our investigations are thorough and accurate in compliance with legal frameworks like Federal Rules of Civil Procedure and the Electronic Discovery Reference Model.
Security Awareness Training
Our Security Awareness Training can help you educate employees and stakeholders on modern day cybersecurity threats and best practices with digital content covering Phishing awareness training, Social engineering training, Password security training, Secure coding training, Security policy awareness deliverable through Coursera, Video, Slides, Read-out emails.
Information Security Resources, Updates and News
Our Information Security Team
With Five Stars Information Security Solutions , you'll benefit from our specialized InfoSec compliance services, including assessments, training and education, policy and procedure development, ongoing support, audit, monitoring, and incidence handling. Five Stars InfoSec Solution is a specialized service to specifically help IT organizations comply with the Information Security regulatory laws in the United States and Europe. We work hand-in-hand with our clients to understand their unique business needs, maintain a close relationship, and provide them customized service to best solve their problems. Trust us to give you peace of mind knowing your patients' information is secure and your business is in compliance with InfoSec regulations.
Five Stars Information Security team boasts over a decade of rich, hands-on experience of InfoSec compliance in IT Services Management, Software Development, Devices Security, Ransomware Recovery, and Vulnerability Assessment and Penetration Testing (VAPT). Our expertise spans across Security audits and certification compliance for the organizations dealing with Personal Identifiable Information (PII). With our unparalleled knowledge in Information Technology, Cyber Security, Regulatory requirements, and technology delivery, we work together to guarantee your success and ensure proper implementation and compliance of InfoSec controls and safeguards to provide you best coverage in easiest possible way. Choose Five Stars for the ultimate InfoSec compliance solution, and take the first step towards secure and compliant your business operations.
Five Stars Information Security services are delivered by the team of professionals with following qualifications:
- ISO-27001 Information Security Management System (ISMS) Lead Auditor
- Certified in Cybersecurity (ISC)²
- Certified Network Security Specialist (CNSS)
- Computer Hacking Forensic Investigator (CHFI)
- Certified Ethical Hacker (CEH)
- Certified Vulnerability Management, Detection, and Response (VMDR) Professional
- Certified Penetration Tester
- Certified ISTQB Tester (CTFL)
- Certified Project Management Professional (PMP)
Get in touch for Information Security Consultancy!
Five Star Solutions, 3010 State Route 27 Suite 6, Kendall Park, NJ 08824